NYP EDUCATION SYMPOSIUMEnrol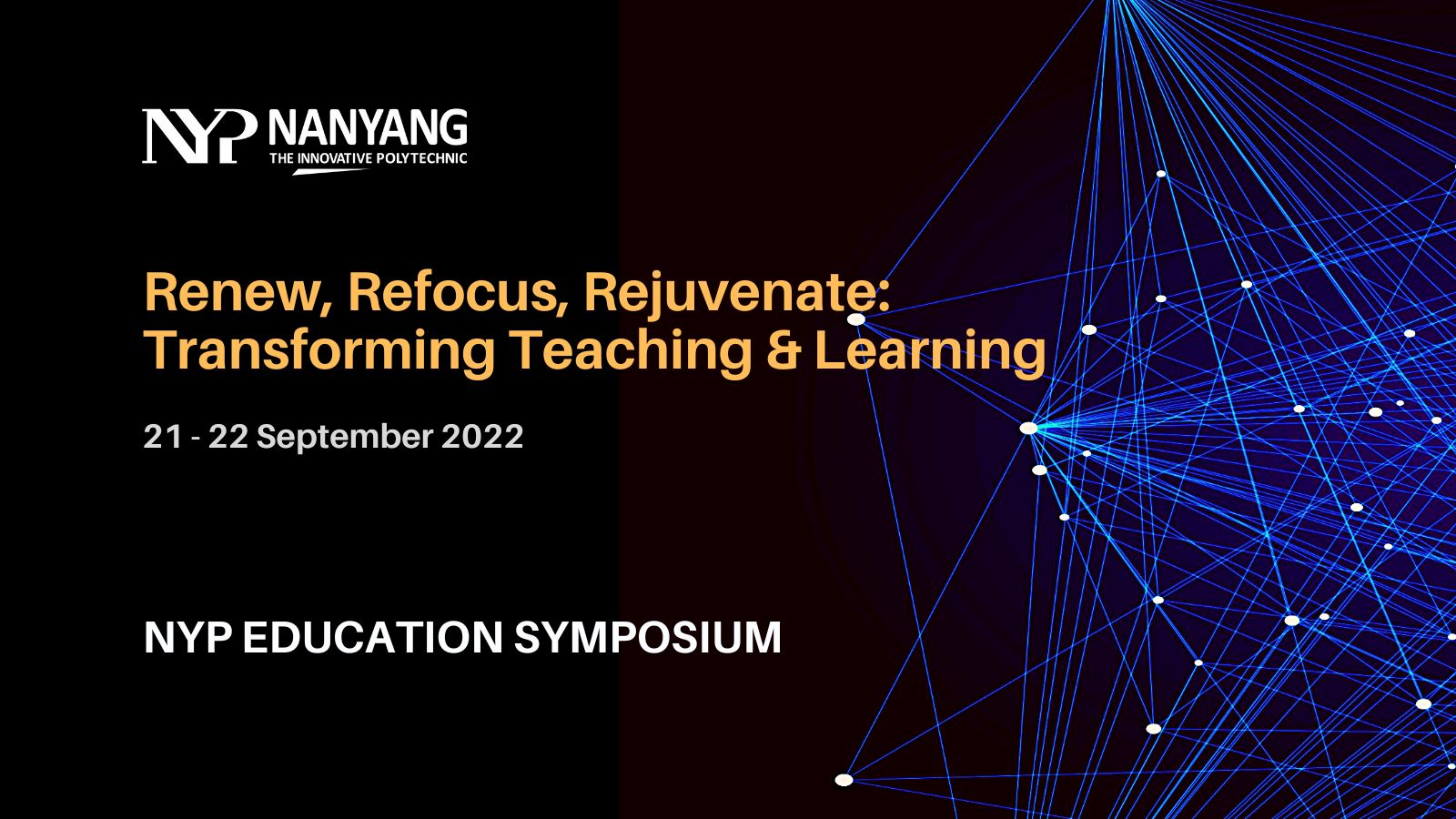 Module Start/End Date:
Enrollment Period:
Programme Area: Professional Development
Cluster(s): JP-CETL Projects & Initiatives
Institution: Nanyang Polytechnic
Duration:
Delivery Mode: Self-paced
Enrollment Eligibility:
About this Module
NYP Education Symposium 2022
Join us to learn with passionate educators and guest speakers who will share their experiences and insights on how we, as educators, can transform our Teaching and Learning (T&L) practices to facilitate engaging and effective learning. There are many interesting topics that can meet your learning needs and support your professional development. You can also learn some ways and techniques to rejuvenate our mind, body and soul.